About us:
Iron Trust Corporation, founded in September 1976 by President Director Mr. Cheng Chin Yuan.
Specialised in manufacturing and design all kinds of casting molds.
Starting year 1988, we spread our business customer to Indonesia, Vietnam, Japan, Malaysia, America and mainland China.
PT. TESHIN INDONESIA
, founded in 1997, is specialized in Gravity die casting and Low pressure die casting production line.
PT. MOTO MANUFACTURING INDUSTRY
, founded in 2012 for mass production in High pressure die casting production line.
To expand our business, Iron Trust Corporation has complete a second factory in 2014.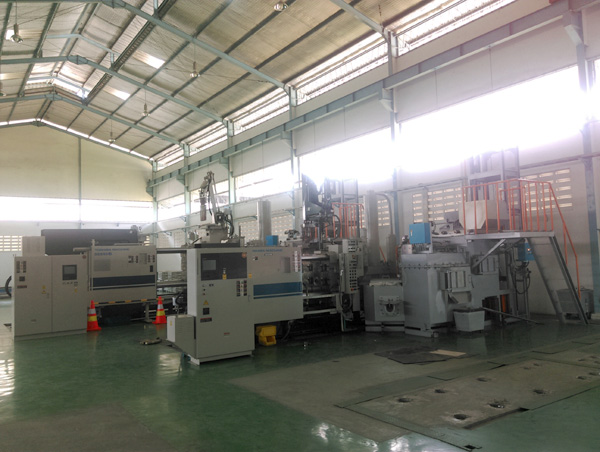 Business Items:
(1) Design and manufacture various special casting machines and jigs
(2) Aluminum High pressure die casting molds and parts
(3) Low-pressure and gravity casting molds and parts.
(4) Sand casting molds
(5) Including selling relevant products, programming the procedure of production and integration
(6) Aluminum parts for automobiles, motorcycles, hard-ware, household appliarces, computer and machinery.
Our valuable customer: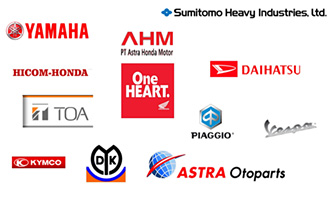 【Teshin】
And succeed sales to Indonesia and Malaysia.
【About PT. Moto Manufacturing Industry】
Business item:
High Pressure Die Casting Products.
Unique characteristic:
PT. Moto has solid background in mold manufacturing and extensive knowledge to create the optimal casting solution.
Achievement:
Competitive pricing is achieved through maximising efficiency, production and resources. Through continuous improvement, our products are of highest quality and guaranteed customer satisfaction.